Portfolio
/
Bridal Veil Falls Viewing Shelter – Department of Conservation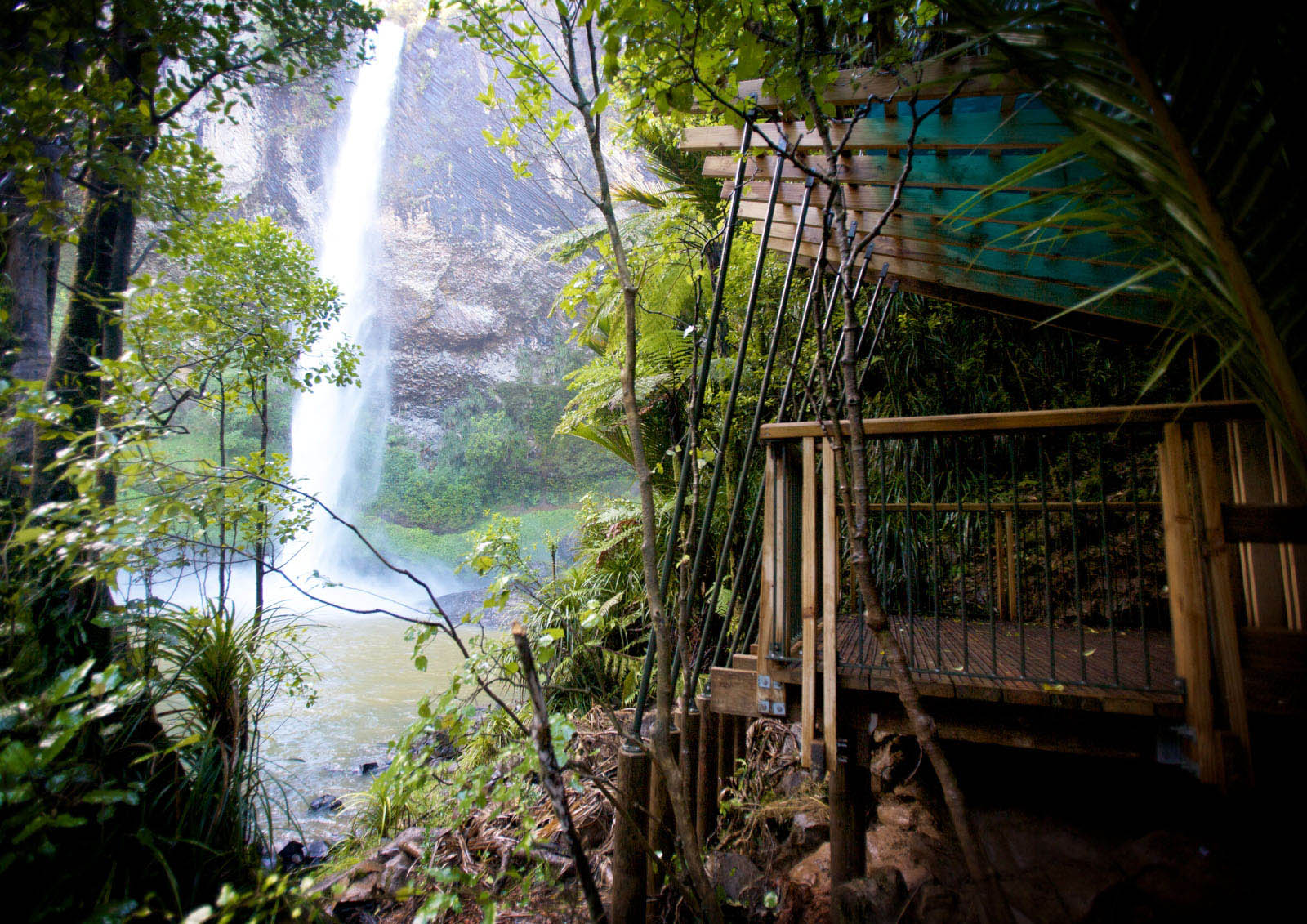 The design brief from the Department of Conservation was for a new shelter from which to view Bridal Veil waterfall.  A special requirement was that the new structure entices viewers to walk the track to the base of the falls where the shelter is located.
The solution involved a more sculptural form comprising a light structure with a twisted roof.  The roof shape opens out to the view of the falls and is evocative of a leaf structure.
The structure comprises of unfinished timber and galvanised steel connectors; the canopy includes coloured acrylic panels to connect the viewer with the water and sky elements of the scene.  This itself was required to conform to OSH standards and be structurally robust.
DOC was keen to promote greater public accessibility to the reserve not only for viewing enjoyment but for environmental awareness and education.