Portfolio
/
Coombes Johnston BMW Mini Showroom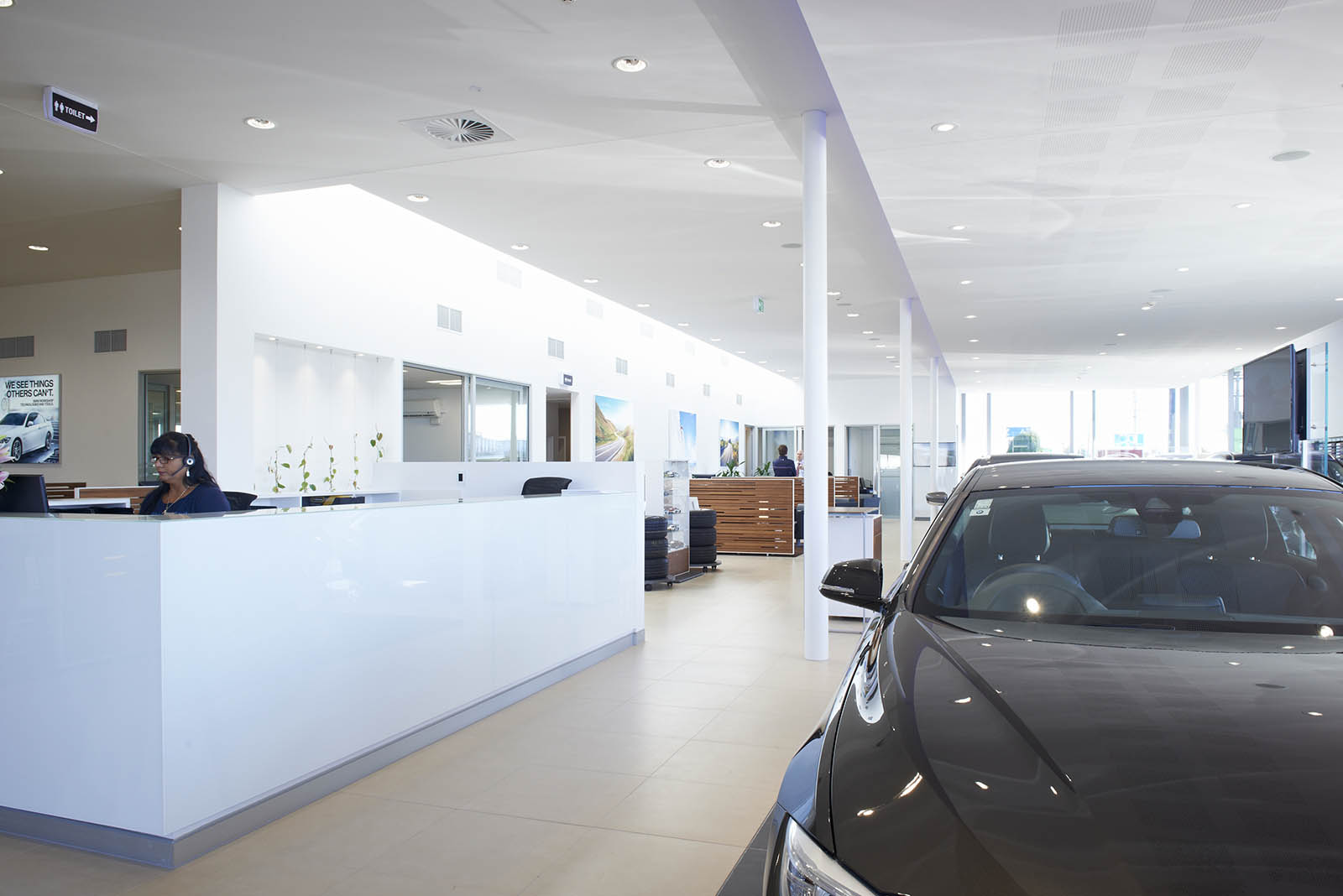 The 5000 sqm premises incorporate a showroom and an aftersales office, servicing and workshop facility.  The stand out feature of this showroom is the fibreglass orange three door Mini hatch that is fixed to the exterior of the Mini garage.  Great attention to detail was paid to this project to incorporate the identities of BMW and Mini in each of the showroom and which results in a visually striking building.
Staff are visible in pods around the showroom and not tucked away in offices in line with BMW's new future retail philosophy. Customers can sit and use a big screen to build their ideal car, including colour, trim and accessories. If they want to know more about a car they can talk to a 'BMW Genius'.
The location of the site is just 200m down Te Rapa Rd from the original premises that served Waikato customers for 25 years – effectively Waikato's only BMW dealership in the central North Island. It took 10 months to complete.