Portfolio
/
OneSchool Global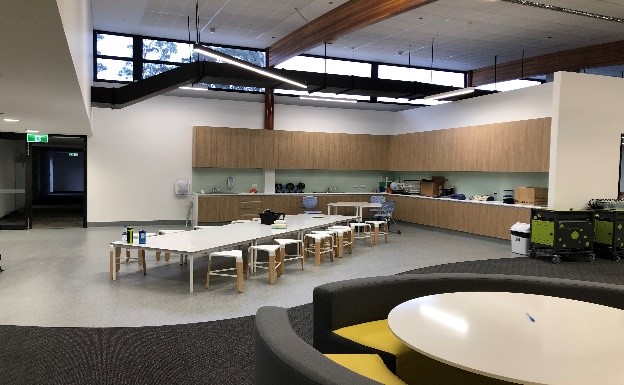 OneSchool Global is a truly global school, with over 130 campuses in 20 countries, including cities such as New York, Paris, Sydney, Rome, Auckland, Melbourne, Copenhagen, Los Angeles and San Francisco. 
The original Launceston campus opened in 1995 with only secondary school students, and expanded in 2007 to provide for students from years 3 through to 12.  In 2019, OneSchool Global opened the doors of its new Launceston campus. A former call centre for a financial institution was completely transformed into a vibrant and modern, state-of-the-art learning environment.
APG were charged with rationalising the brief  - and reducing the construction budget by more than 50% while creating new Junior and Senior Learning environments to provide a mix of individual focus and collaborative learning spaces including specialist teaching areas, shared studio spaces, open learning areas and individual learning spaces. 
Where possible the planning has been incorporated into the existing building fabric. Small studio areas have been inserted into larger volume spaces as "pods".  The design has followed One School Global Design Guidelines (developed by APG in conjunction with the client) including graphic standards, colour schemes and furniture selections. Specialist spaces provided include  Food Tech and a Science Laboratory. Technology is to the fore with all teaching spaces capable of video conferencing for distance learning and wi-fi connectivity throughout. Associated support spaces have also been provided including a gymnasium, indoor multi user area, staff areas etc. 
Working with the stakeholders and a local team of contractors and consultants, the project was delivered on time (8 months from start of design to finish of construction) and on budget