Portfolio
/
Whangapoua House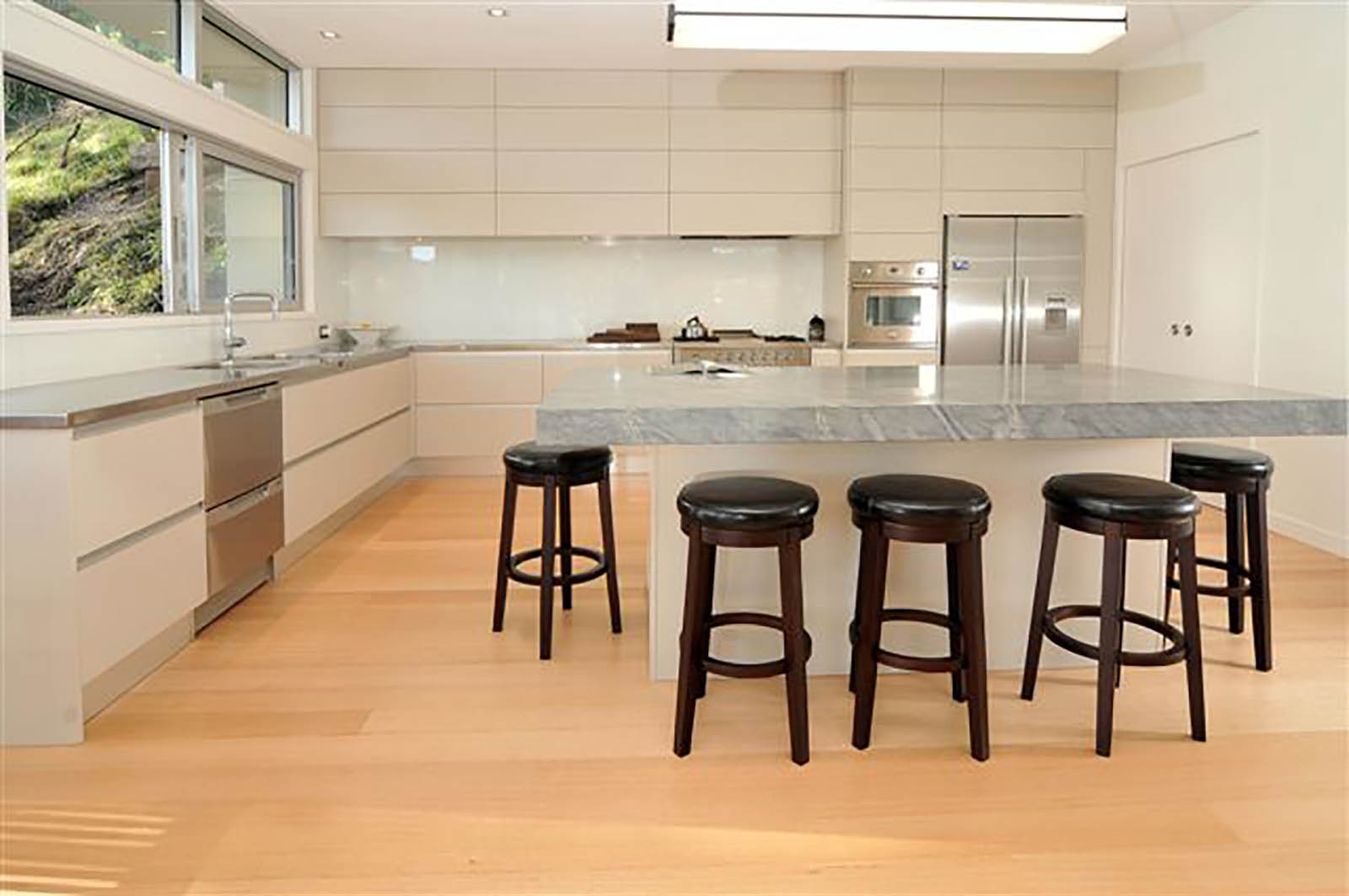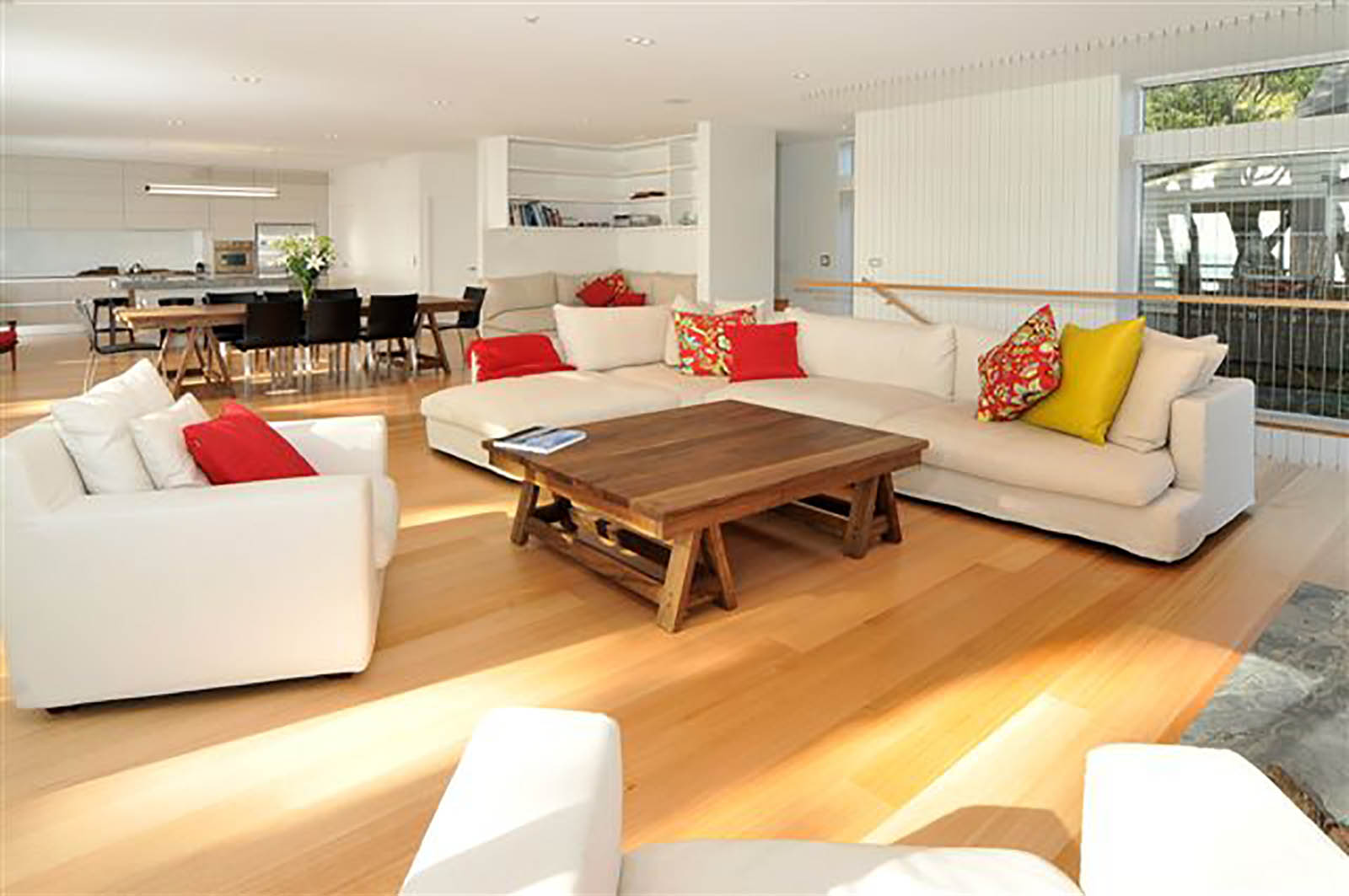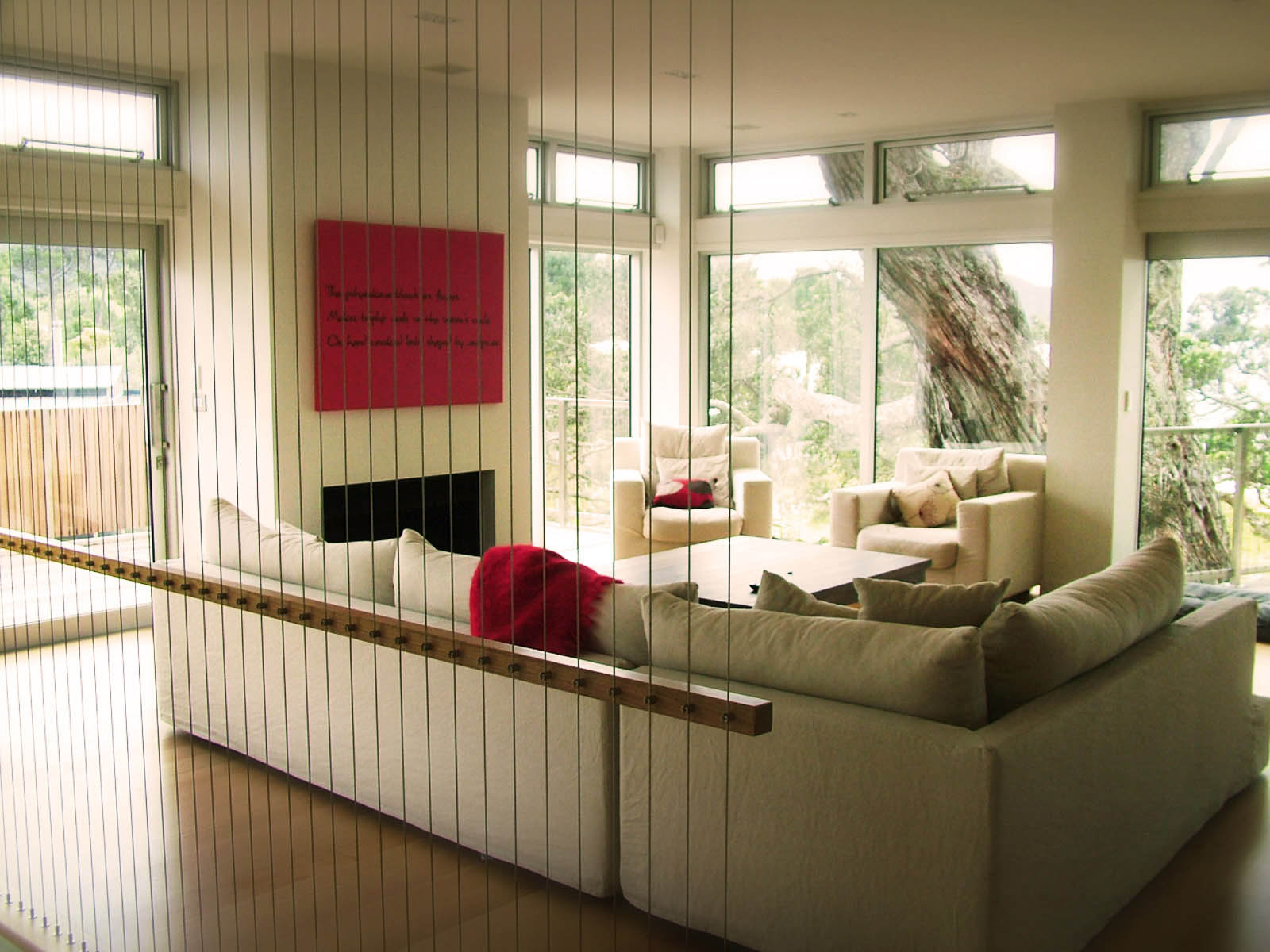 This house replaces an existing small family bach.  The clients brief was to provide a large and flexible house able to be used year round as a winter retreat, summer holiday home and provide a backdrop to the location and all the rigors of family life.
Sited on a prominent but narrow and steeply sloping beachfront site, the severe environmental conditions were further complicated by restrictive planning constraints and a number of large Pohutukawa trees – some estimated at 700 years old.
The design response was centered around providing the relatively large brief of spaces while minimizing the physical and visual impact on the site and its surrounds.  The solution sees the house pushed down and back into the adjacent hills and slotted into and between the existing trees.  The simple form of the stacked plan and roofline flows the contours of the site.
With low carbon footprint palette features, recycled and sustainable timbers throughout, efficient energy systems, water retention and reuse systems and a low impact wastewater system.  The existing bach was split in two and was relocated to other sites in the area and now forms two small holiday homes for other families.
Openings, windows and decks have been considered to take advantage of the changing climate and views and provide a variety of options for use right throughout the day and evening.  A neutral colour scheme has been employed to provide the clients with a canvas in which the embellishment of colour can be incorporated through accessories, artwork and the like.